Antonia Sainz & Miky Love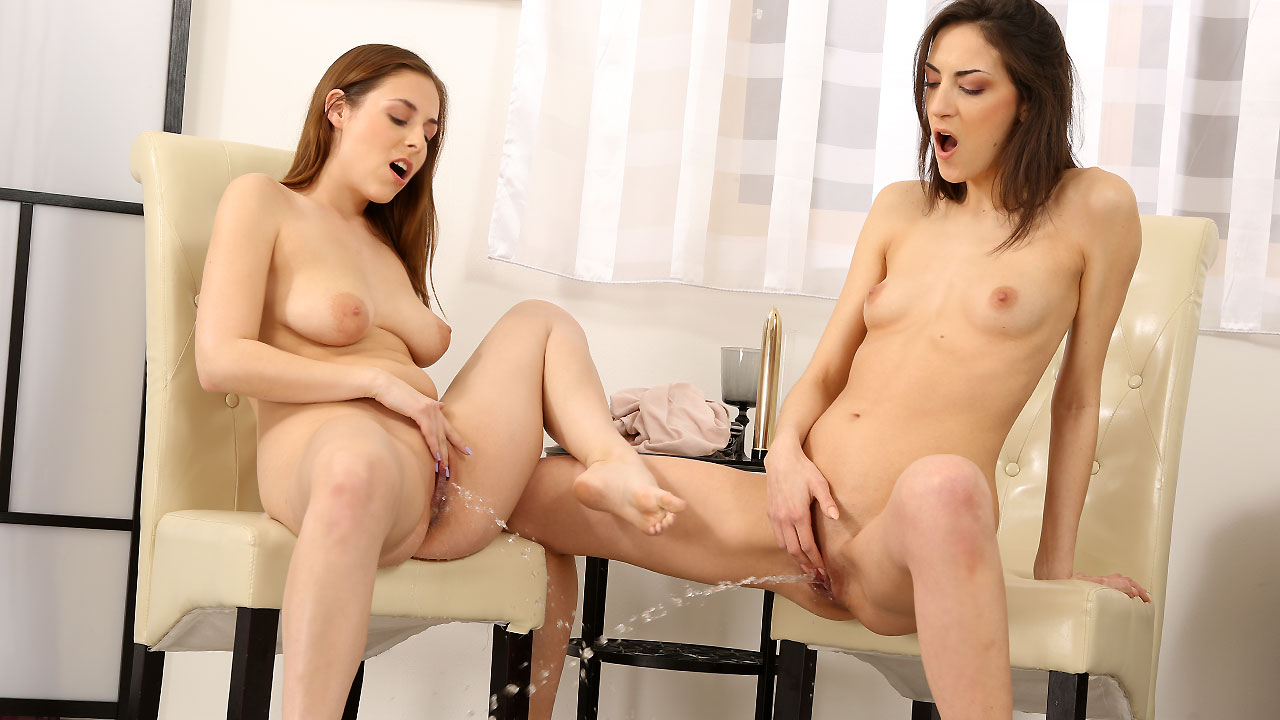 OR
OR
Download and stream all our movies with monthly plans
Pay as you go = unlock only movies you want with token package!
Stream any movie you want for a cheaper price.
Today on VIPissy, beautiful fresh faced Antonia and Miky are sat chatting when Antonia feels the urge to pee. Instead of heading off to the bathroom she notices that Miky looks turned on so she heads over to her side of the table and lets her pull down her leggings. Antonia opens her legs and proceeds to piss over Miky, who catches her golden juices in her hands and all over Antonia's leggings too. Both girls lick the nectar from Antonia's leggings and Antonia then starts to lick Miky's nipples while stripping her naked. Miky sits back on her chair and fires some of her own pee over Antonia's top, turning it see through. Soon both of these gorgeous girls are naked and Miky starts to lick Antonia's pussy while getting showered in another piss stream. She then stands up and sprays Antonia with golden showers. These girls certainly like being wet! After some passionate kissing, Antonia pisses into a glass vase which Miky is holding then the girls taste its contents and pour it over each other. Using a golden vibrator, Miky starts to fuck Antonia with it, bringing her to orgasm before enjoying this little toy herself then as a grand finale, both babes pee into a glass fish bowl, sipping the contents with straws once they are complete!
Download full video here
Download related gallery
Bonus clips